We recently had a little weekend getaway to Orlando for UCF's Homecoming football game.  I can't believe its already been 3 weeks since our trip. But if I still haven't finished unpacking then its like it just happened, right??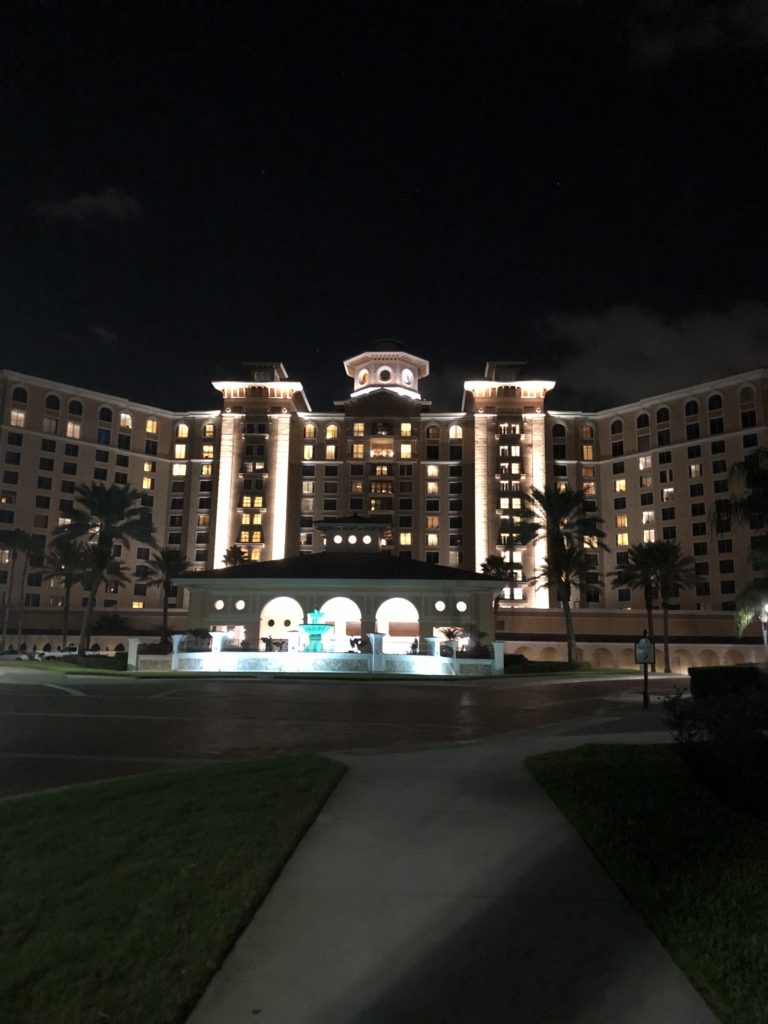 After months of back and forth trying to decide if we should stay for the weekend or just go up for the game, we decided to make a whole weekend out of it.  Our hotel was booked the day before we left on Hotel Tonight. If you like to travel and don't mind being a little spontaneous, you should probably download this app.  You can book through them up to 100 days before your trip, but the best deals are usually found the week (if not the day) of. Our $250+ hotel room was only $104/night!
(Use code MSTANTON78 at checkout in the HotelTonight app for $25 off your stay!)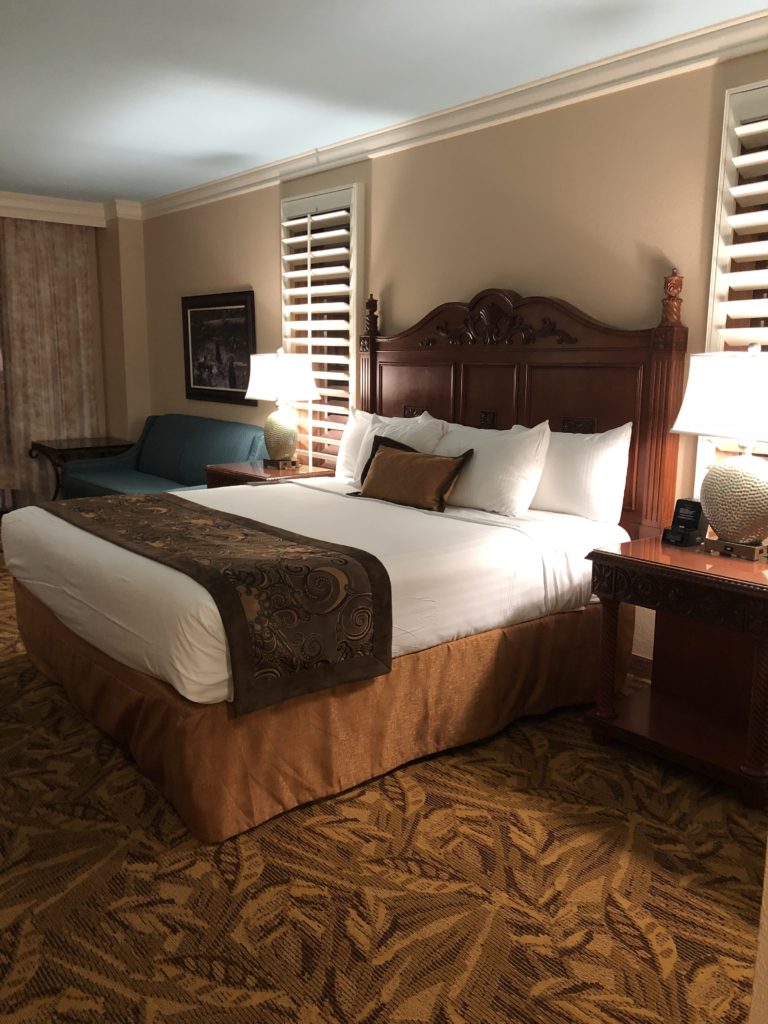 We stayed at the Rosen Shingle Creek. This hotel is gorgeous and massive. And Harris Rosen (of Rosen Shingle Creek) donates a whole lotta money to UCF's hospitality campus (also named Rosen). So its pretty easy to be a fan.
We were offered a larger room if we didn't mind a bit of a walk from the elevator.  This is where I'll remind you just how large this hotel is.  We had to walk all the way to the 7th wing to get to our room.  I'd say it was worth Jon carrying his golf clubs to our huge hotel room.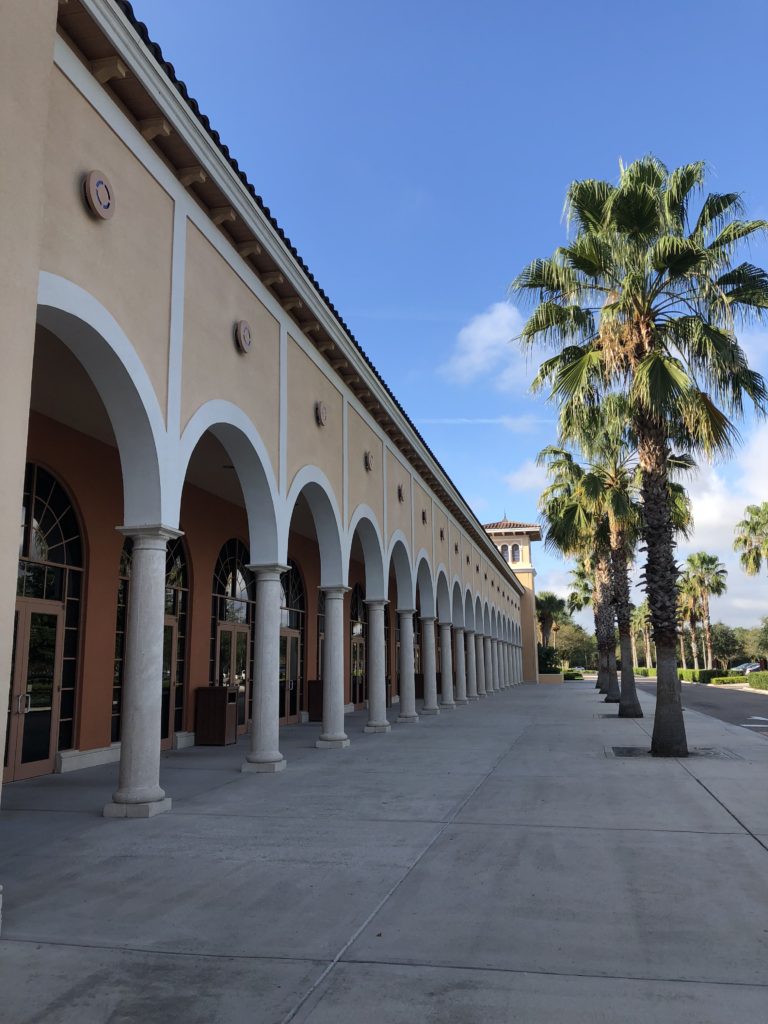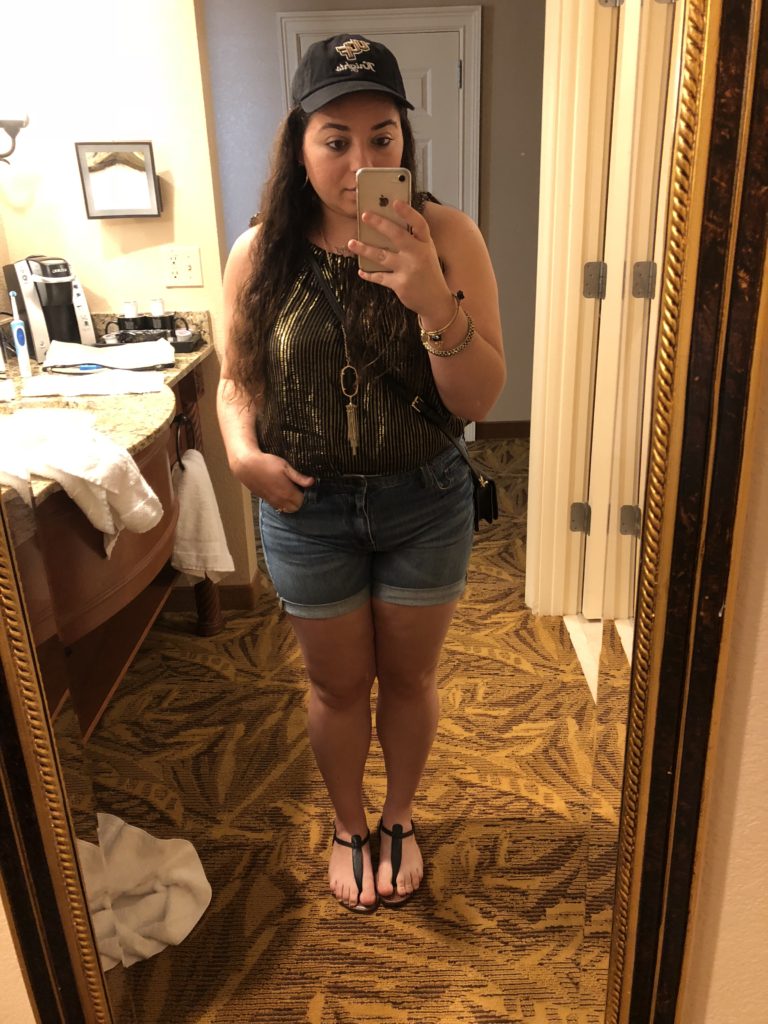 Shirt – old from Madewell / Shorts / Necklace (on sale!)/ Sandals / Similar Bag
Jon's Hat (on sale!)/ Jon's Shirt
Unfortunately the game was at noon, so that meant an early start to our day.  We had breakfast at The Diner, right by our hotel.  I kinda want to go back to try the cereal pancakes! And then we headed to UCF for an early little tailgate.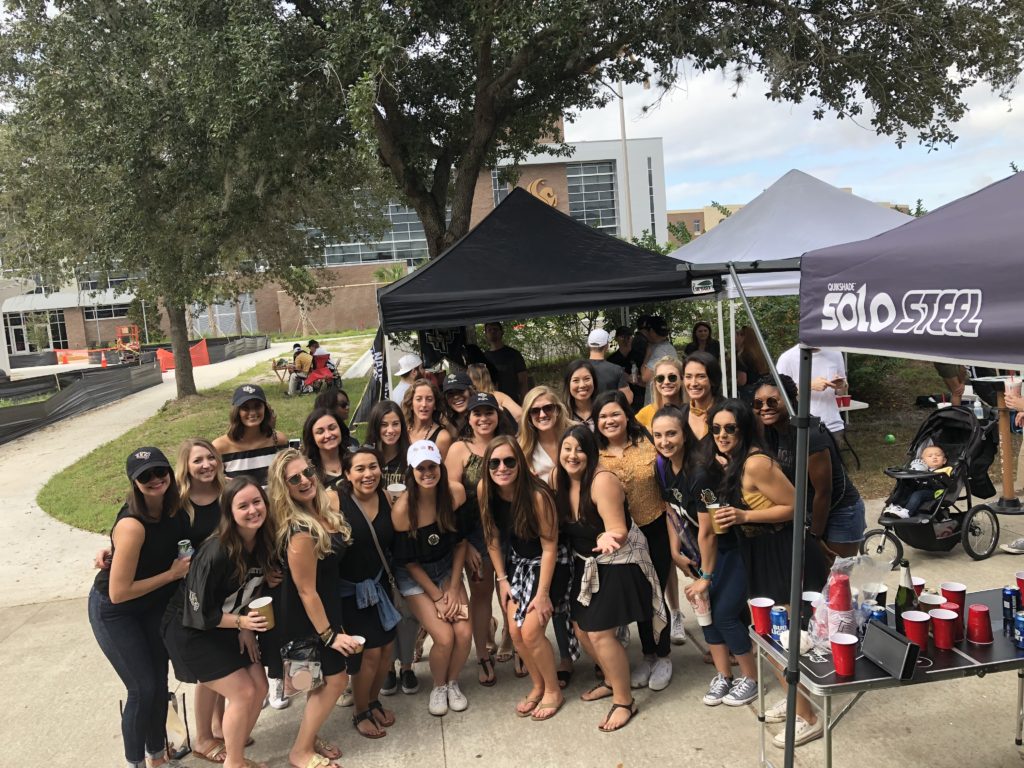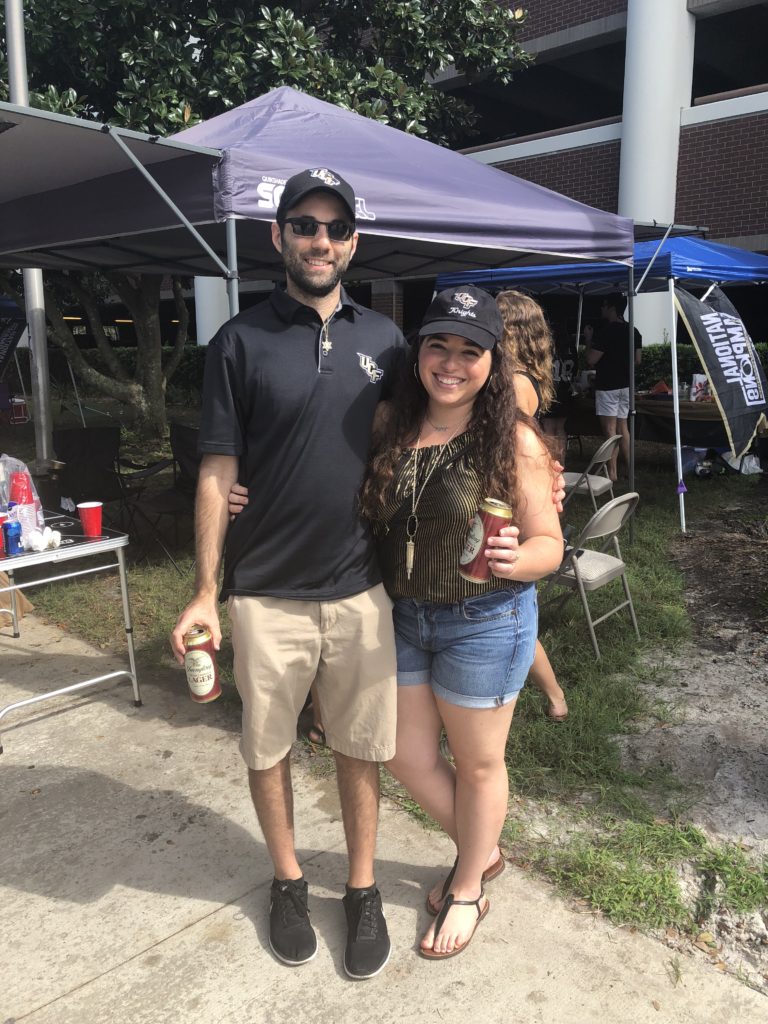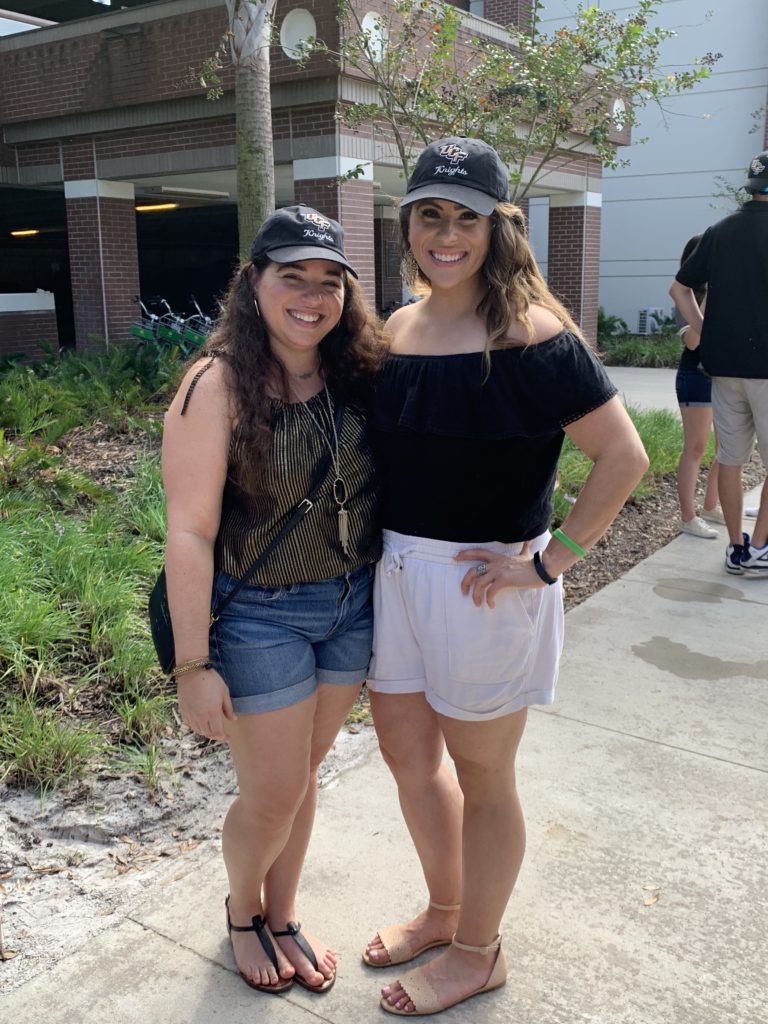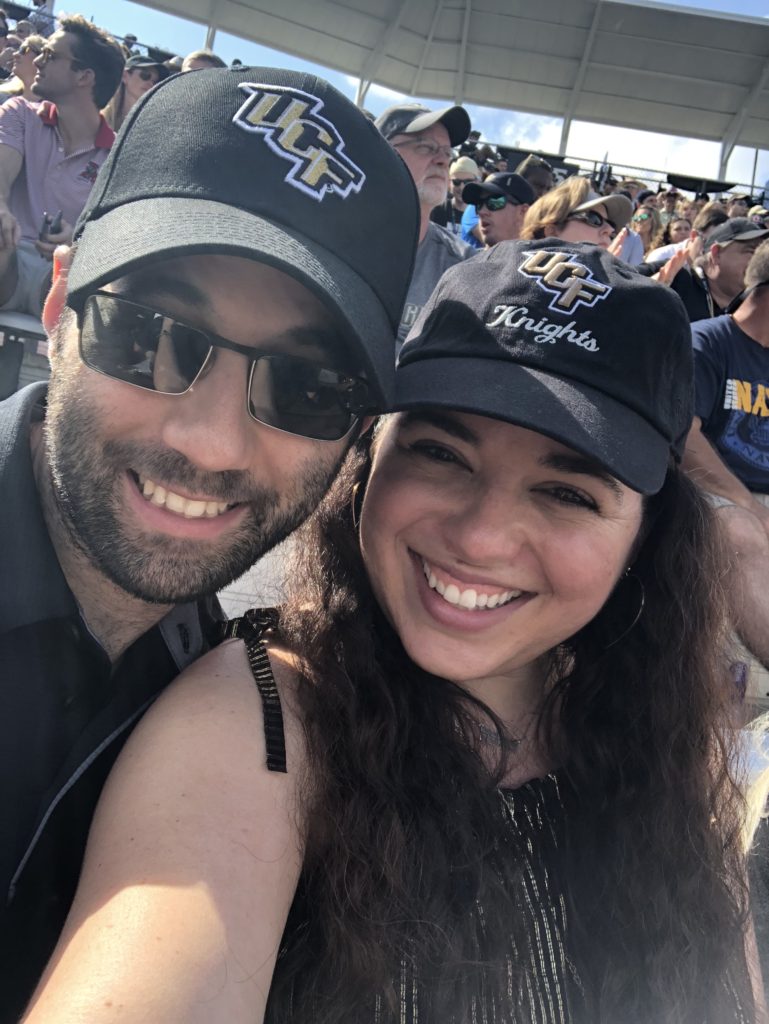 And of course we won (again)!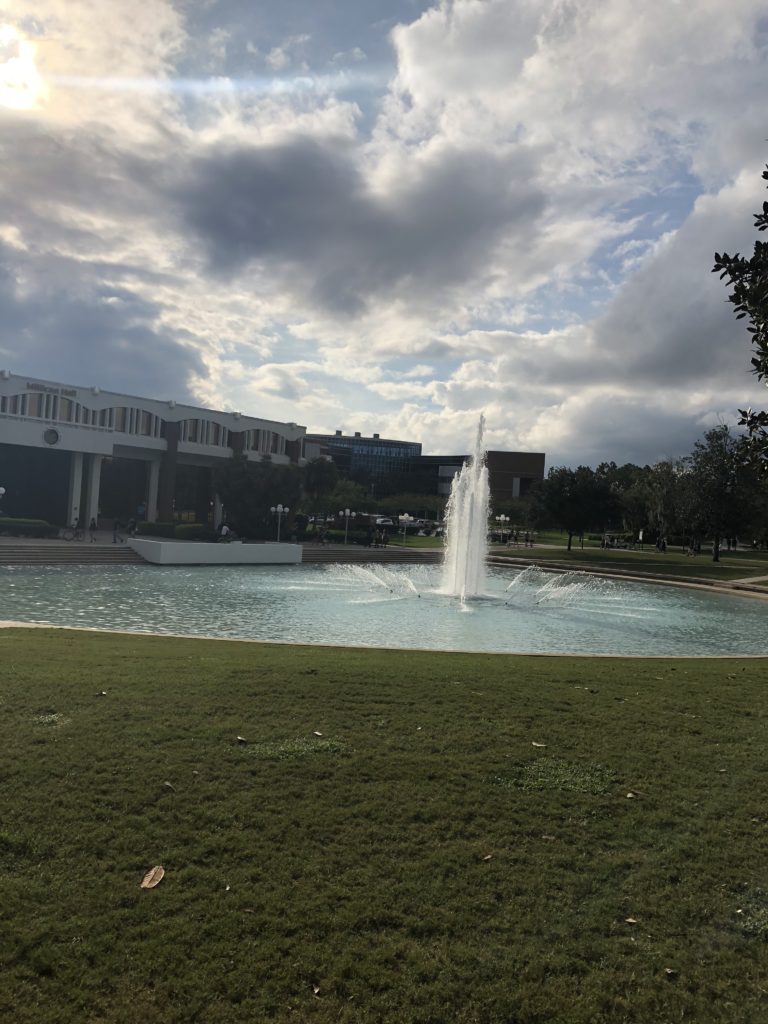 It was so great to be back on campus.  Oh the memories!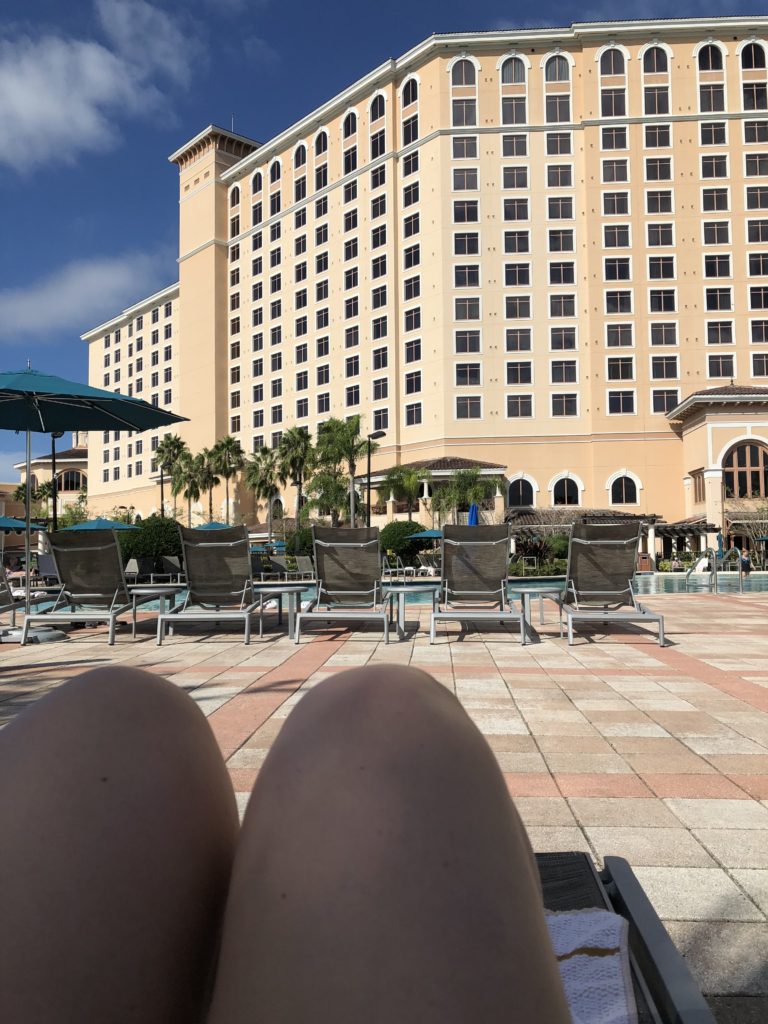 On Sunday Jon played golf and I spent the day at one of the pool. (Usually when Jon plays golf, I clean my house.  So I definitely took advantage of this opportunity for a day to lounge.) This hotel has 5 pools so I found a nice quiet spot and soaked of the sunshine.
UCF Knights 2018 AAC Champs Gear