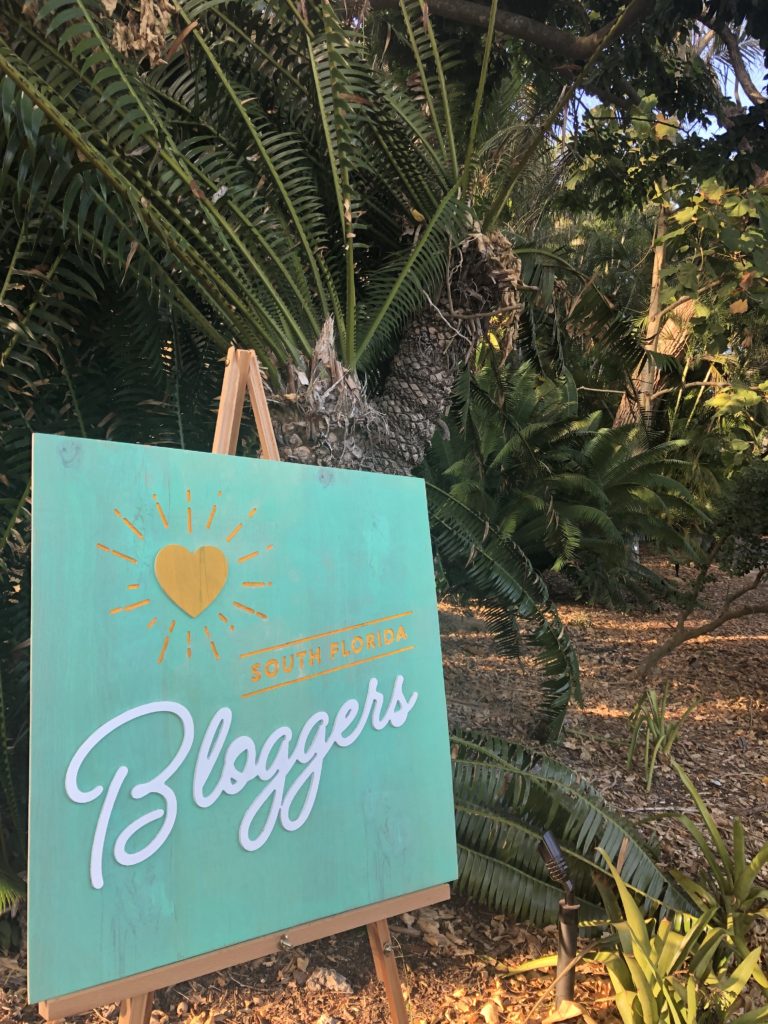 This past weekend I attended my second event with the South Florida Bloggers. (In October I went to Miami Ironside for their event focused on travel blogging). The Blogger Awards is their biggest event of the year. Bloggers get nominated in November and then there's some voting and then the winners are announced at this event. So I made my hour and a half drive down to Miami to the beautiful Fairchild Tropical Gardens. I am more than happy to take the long trip for an opportunity to learn and celebrate successes of other local bloggers.
During the event there was 2 informational panels, where 3 bloggers answered questions about working with brands (introduction to partnership) and authenticity in story telling. I took some notes in my phone and thought I would share some of my takeaways. Most of these are helpful for life in general, even if you're not a blogger.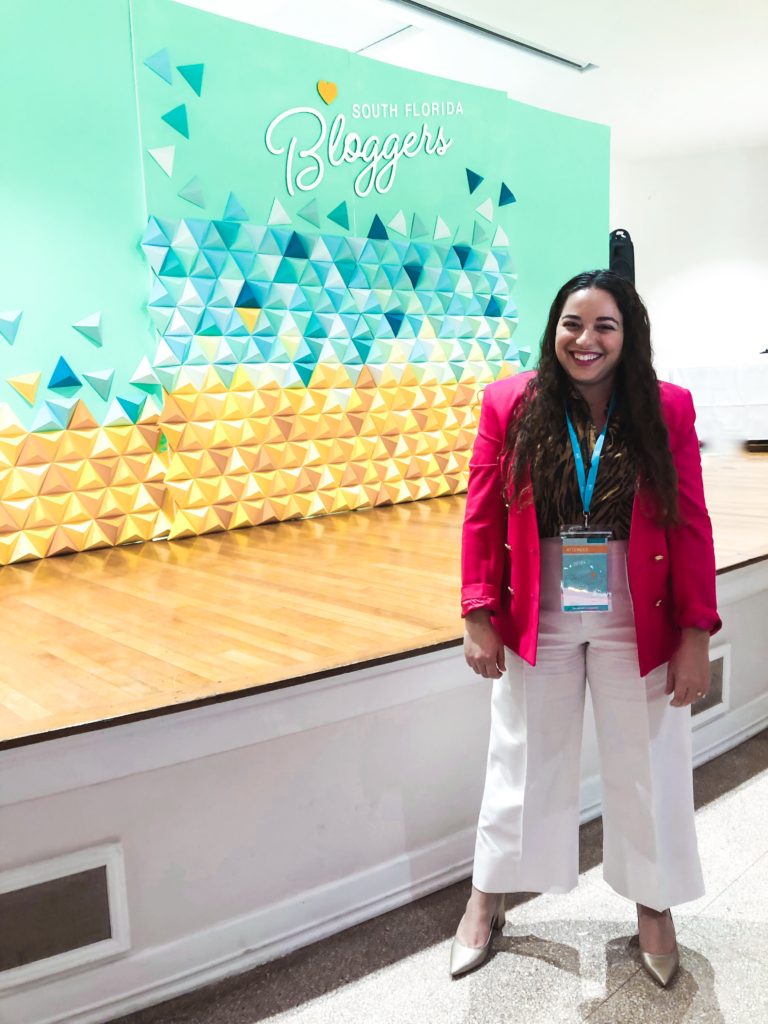 Have a notebook for business cards
In blogging and business, networking is huge! And how many times have you gotten business cards and by the next week or even the next day completely forgotten who they were or what you talked about. (Have we reached the age of forgetting what we ate for breakfast?)
As soon as you leave an event, tape the business cards to a page and write down notes about your conversation. Anything to help you remember who they are, what you discussed, information to help you follow up.
Follow up
If the person you met is someone you'd like to connect with or partner with in some capacity, be sure to follow up. This is definitely something I can improve on. I go to networking events all the time. I meet people and then do nothing about it until I maybe see them again at the next event. Or I'll wait til they reach out to me. But now I realize just how important following up is with the people you meet.
The next business day (or 2) send a follow up email. Let them know it was great meeting them and mention something you discussed to help remind them who you are. And then if applicable let them know your ideas on how you can work together.
Authentic Voice
Whether its a blog post or instagram caption, what voice do you write in? Are you serious or funny? Are you writing to inform or entertain? One of the best ways to have an authentic voice is to write like to speak. Conversational. I know some of my favorite bloggers write like they're talking to and sharing with their closest friends. This is how I try to write my posts (mostly because at this point I think my friends are the only people reading my blog).
Boundaries
When it comes to sharing your life on the internet, how much is too much? Some people share everything while others completely separate their personal and professional (blog) lives. I know I personally connect better and enjoy following bloggers when I feel like I know them. When they share so much that you feel like you're a part of their everyday life. You talk about them or their kids the same way you would talk about the families of your sorority sisters.
Another option to share and be open without being too open is to talk about the moments and the feelings after the fact. To come from a place of healing and understanding. This is what happened to me and this is what I learned from it. Someone going through whatever tough times can connect with your story but it will also help them see the light at the end of the tunnel. Also, I know people will also wait to post instagram posts with Geotags after they've left a location, for safety reasons. Its important to set boundaries that work best for you and the people around you.