For the month of February I am challenging myself to go the whole month with NO SHOPPING. Yes, I picked the shortest month of the year. And yes, I did that on purpose. I like to shop, but I can appreciate taking a little self forced break. It really helps me focus on needs vs wants.
Below are my rules for this no shopping month long challenge. I'd love if you would take this challenge with me!
Do NOT buy
clothes
shoes
jewelry
makeup
skin care
home decor
random things on Amazon that you don't need
Buy
groceries
toiletries (but only if you run out of something)
home items (necessities, improvements that aren't for aesthetics only)
also, keep paying your bills
Tips:
unsubscribe from store emails
unfollow bloggers that constantly tell you that you NEED things (except me, please don't unfollow me)
you also have the option to 'snooze' groups and pages on Facebook.
keep a running list of things you want to buy. Throughout the month you can add to it or cross things off as you change your mind. And after the month is over, purchase a couple things on your list if you still want them. (I already have this One-Step Hair Dryer on my list).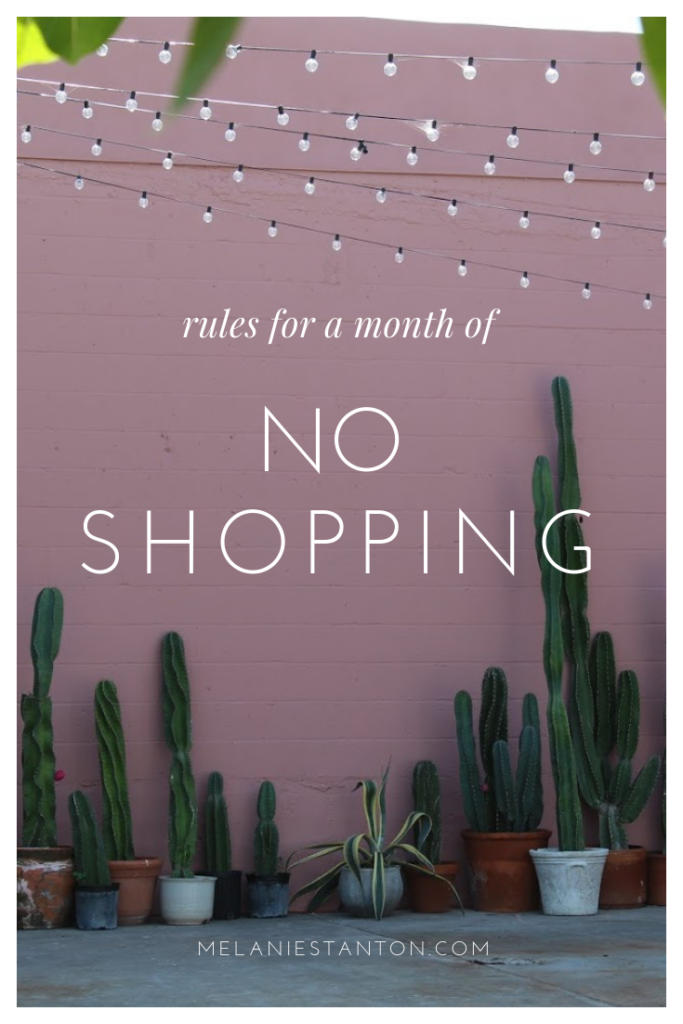 You can save the image above to Pinterest so its easy to find, if you need to come back and be reminded of the no shopping month rules!