I remember when I was little, if we were going on a trip it always started with a visit to AAA to get the huge book of info for that location. And if we were driving, you also had to get the big paper map. Well thankfully its now 2019 and we can use the internet for all of our travel needs. We can search google, pinterest, or ask the masses on facebook for travel tips.
I've always loved to travel but I used to hate planning a trip. My best vacations were the ones that I just showed up – itinerary just handed to me. I still don't need to have everything planned to the minute (and I actually prefer spontaneity on trips), but I can appreciate the planning process to really make the best of my travels.
Instagram
Yes, Instagram. Its a great source for quick, visual research. If you go to Search and then Places and type in where you'll be traveling to. If you type in the name of the city where you'll be traveling, pictures that are geotagged with locations within that city will come up. So for example, if you search Jupiter, Fl, you'll see all of the pictures tagged at the Jupiter Lighthouse, Jupiter Beach, Busch Wildlife Sanctuary, etc. You'll see what other visitors and locals are doing, eating, and taking pictures of. Its also a great way to find the most istagrammable spots!
A few years ago I was in New York taking a little break at the hotel. I went on Instagram and started scrolling through the Times Square geotag. There was an Express fashion show going on right next to my hotel. (Only in New York…) We ran out and watched it and I never would've known it was happening without Instagram.
You can also save pictures into Collections when you click on the flag on the bottom right of a picture. I get that it feels a little creepy to be saving strangers pictures. They won't know you did it, and they'll probably be flattered.
Pinterest
I LOVE to use Pinterest for travel planning! Pinterest is full of posts from travel bloggers sharing their real life trips and experiences. People share their itineraries, their packing lists, and the favorite (or least favorite) stops at different destinations. I always start my research on Pinterest.
I keep a Wanderlust Pinterest Board and save any travel pins to it whenever I stumble across something informative, helpful, or interesting. Even if I have no plans to travel there any time soon. I have a separate board called Travel – Currently Planning, where I have a section for each trip I have in the works. Right now I have a section for Philadelphia and Israel, trips I know I'll be taking soon.
Google Flights
This is a recent discovery for me and oh man is it life changing. When I would start my search for flights for a trip I would go to JetBlue or South West's websites which can be time consuming to have to check multiple websites. Or check out a discount travel site, but I've definitely learned the hard way not to book through them.
Google Flights shows you flight times and prices from every airline. And gives you a roundtrip price based on dates. You can even change the settings to multi city and book or plan all of your flights at once. I also recently noticed for international trips, you can possible save hundreds of dollars by spending one day in another country.
HotelTonight
As a general rule, I like to book direct and avoid discount travel sites. The HotelTonight app is my one exception. You can find a discounted rate for last minute hotel stays. And you can book up to 100 days before a trip.
You can find some really great deals or discover boutique hotels. I used HotelTonight for a last minute getaway to Miami and our trip to Orlando for UCF Homcoming.
PS – Use code MSTANTON78 for $25 off your stay!
Google Docs
I am such a fan of google apps, especially google docs. I even organized all of my wedding planning in one google doc (and my trusty giant binder). Its on the internet and an app so it can be accessed from any computer or phone. You can share and give editing access to any necessary parties. And everything is automatically saved, so no more worrying about losing all of your hard work / information.
I will create a google doc for each trip. This one google doc will start out as just a list of ideas (restaurants, activities, hotels, must sees) and eventually becomes my itinerary including all confirmation numbers, hotel phone numbers and addresses, links to important websites, etc. As long as I have wifi or phone service, I can access anything I need for my trip at any time. This was such a great resource for our honeymoon!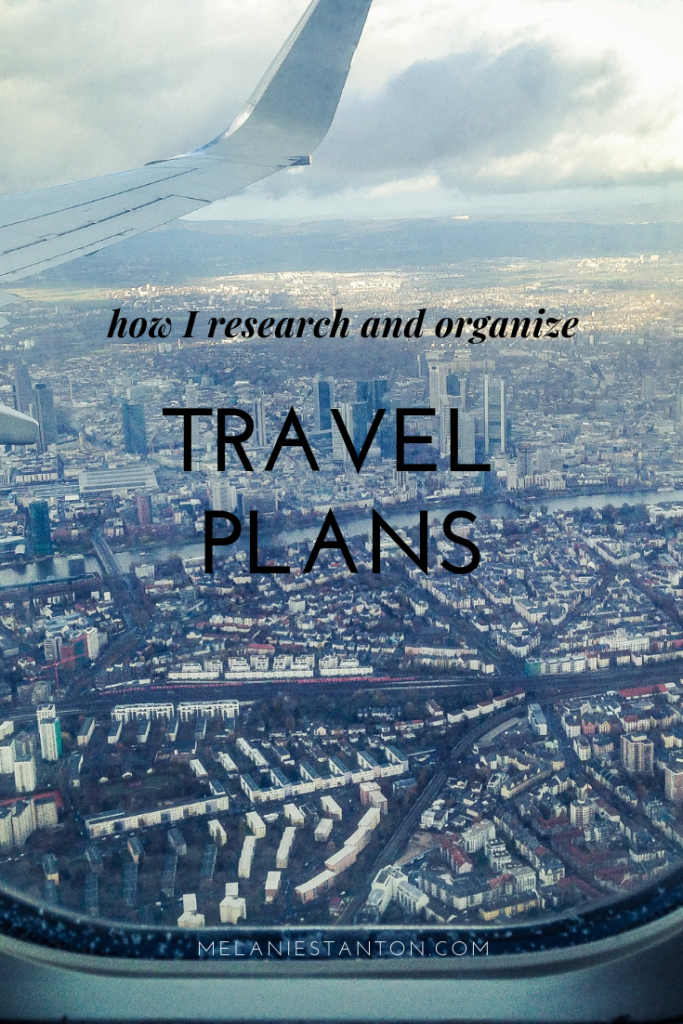 What are some of your favorite travel planning resources?